What is the difference between COB chip and FC flip chip in SMD integrated circuit?
What is the difference between COB chip and FC flip chip in SMD integrated circuit?
Due to advances in packaging technology, SMD's IC's electrical performance index is better than THT integrated circuits. The integrated circuit package not only functions as an electrical connection between the bonding points of the integrated circuit chip and the outside, but also provides a stable and reliable working environment for the integrated circuit chip, and functions as a mechanical device for the integrated circuit chip. The role of environmental protection, so that the integrated circuit chip can play a normal function.
People try to package the chip directly on the PCB. There are usually two packaging methods: one is the COB (Chip On Board) method, and the other is It is a flip chip method. The bare chip (Bare Chip) for the COB method is also called the COB chip, and the bare chip for the flip chip bonding method is called Flip Chip, or FC for short. The structure of the two is different.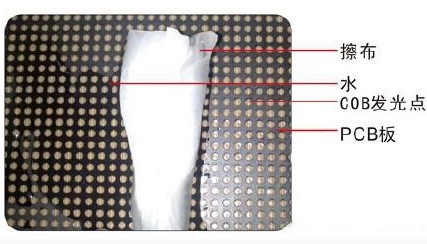 2) FC flip-chip: the so-called flip chip technology, Also known as Controlled Collapse Chip Connection (C4) technology, it is a chip with a bump electrode facing down (down) Mounting), so that the bump becomes the solder joint of the chip electrode and the substrate layer, and the solder joint is firmly connected, and the assembly method is also It is called the FC method.It has the advantages of simple process, high installation density, small volume, good temperature characteristics and low cost, and is especially suitable for making hybrid integrated circuits.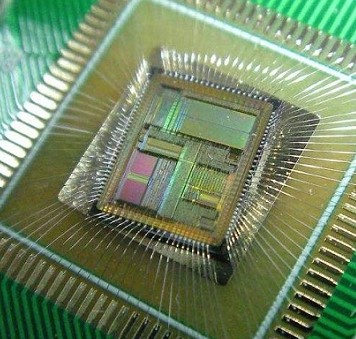 The difference between FC and COB is that the solder joints are arrayed It is arranged on the chip, and the soldering area is formed into a bump structure. The outer layer of the bump is Sn-Pb solder, so the FC is reversely placed on the PCB during soldering, and the solder can be soldered by the method of SMT.
FC flip chip has the characteristics of small crosstalk, etc.Especially suitable for high-density development of multiple input/output of bare chip, whole surface arrangement of electrodes and miniaturization of solder joints, it is the most promising bare chip soldering technology. To this end, FC flip chip technology has become a supporting technology for multi-chip components MCM, and has begun to be widely used in BGA, CSP and other new miniaturized components and chip soldering of components.
From http://www.hqew.net/news/details/37750